The Zenergy workout is specifically designed to strengthen the body, the heart, and the mind while burning maximum calories. Light hand weights are used to engage the upper body while movement in and out of the saddle works your core and lower body. Each class is accompanied by a unique, kick-ass playlist handpicked and designed by the instructor.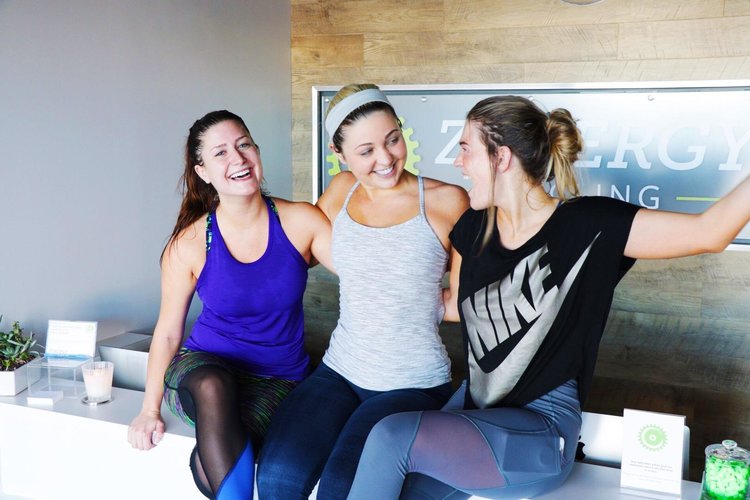 Ride anytime
We all like to get a little sweaty. When you become a part of our team you can enjoy free classes at our studios as well as bring a friend to ride with you for free at any time.
Schedule
Work shouldn't be a place to go to because you have to – it's a place you should enjoy. Each team member contributes directly to the growth of our brand. Getting things done on time is crucial to the success of our brand, which is why we believe in non-traditional work schedules.
Vibes
Whether you're at the studio, in our office, or out in the field, you never know when there is going to be a random dance party. It's fun. It's exciting. It's fresh.